The kitchen's specialities are often locally sourced within the Emmaboda area.
Hotel & Restaurant Amigo strives to deliver a very different and unique taste experience and atmosphere.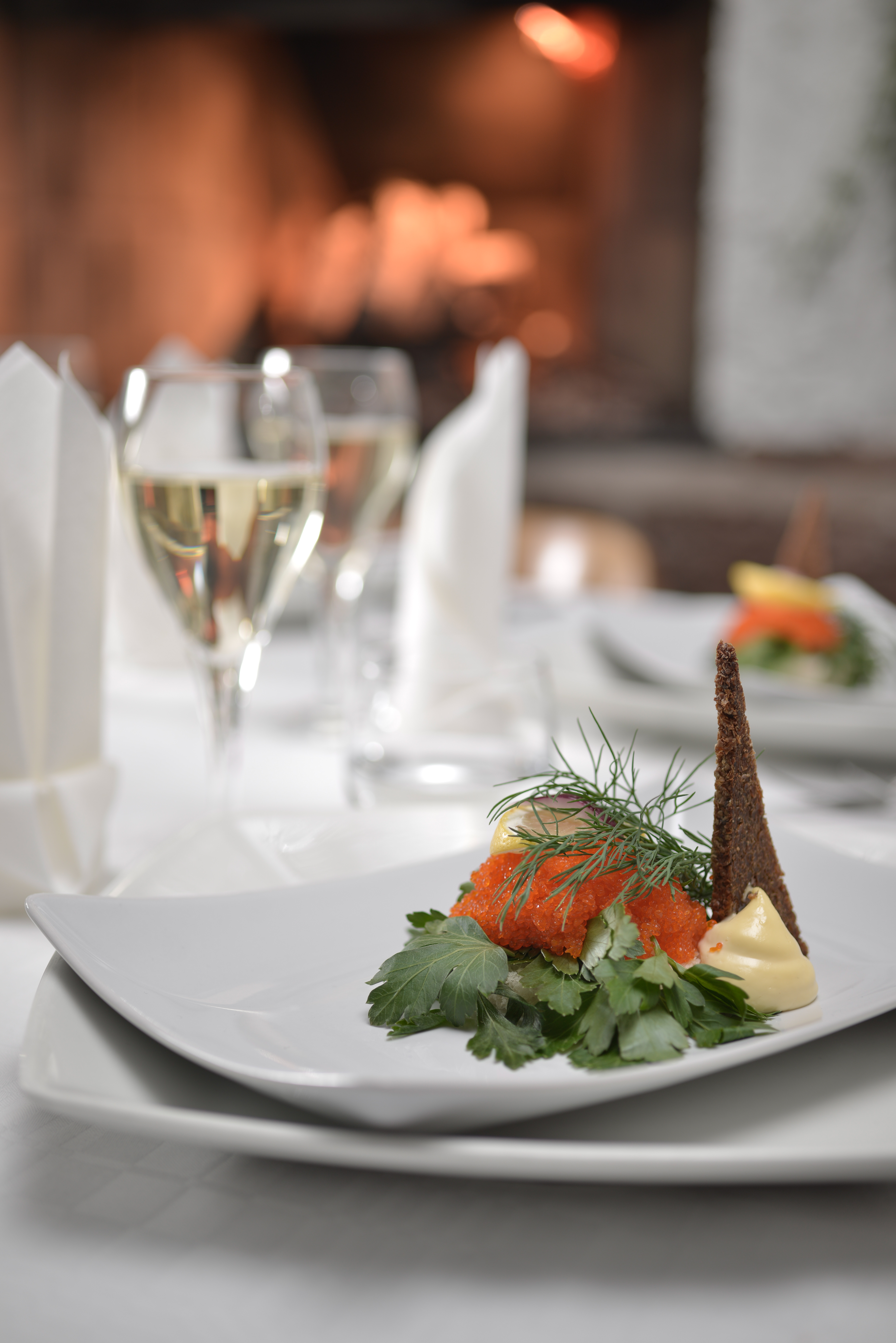 Our weekly lunch menu is only availble in Swedish
at the moment, but do ask our staff about food and drink
from the restaurant and pub.
A tasteful & spicy experience
Well spiced meals on selected ingredient's
Behind the scenes at the Amigo Restaurant, there is an ongoing activity to compose delicious and well-seasoned dishes at reasonable prices.
Our head chef and team
Amigo strives to create a taste experience with satisfied guests.
Why not try our chargrilled duck on a bed of fresh lightly grilled vegetables, served with a red wine sauce.
Extra matured beef, served with selected fresh vegetables,  that are lightly fried with a dollop of bean sauce.
Every day of the week our kitchen serves fresh and
well-composed meals.
See our lunch menu for this week's options with pasta, vegetarian, fish, bird, meat and desserts.
A breakfast buffet in included for our hotel guests and is served between 7:30-10:00 every day.
The breakfast buffet is also open to day guests.
Price 79 kr
Contact us if you have any special requirements or allergies.
To order freshly grilled food from the chargrill ask our staff for the grill menu.
Restaurant
Hours of operation
MON – FRI
Breakfast
07:30 - 10:00
Lunch
11:30 – 15:00
Dinner
(pre-booking only)
A la Carte Meny
17:00-21:00
Get in touch!
Don't hesitate,
if you have any questions or special requests.
Reception kl. 07-21:
0471-77 02 00
0471-125 50
After hours: