Overnight stay
What room suites you?

We have rooms in different sizes that are adapted to different tastes, companies, budget and needs. For longer stays or booking of disabled rooms, contact Amigo when booking.
Below are some examples of what our rooms look like.
Double Room
Double Room Private bathroom
    • Double or Twin Beds
    • Restaurant breakfast included
    • The hotel rooms can vary in size, but usually starts at 17m2 or bigger.
Price per night
from 690 SEK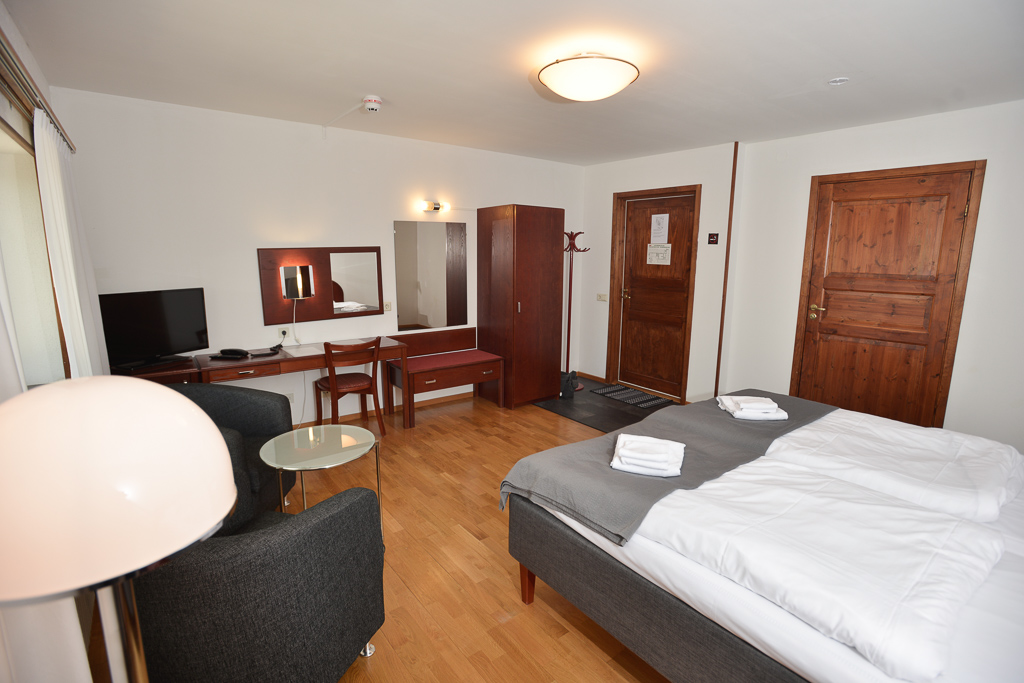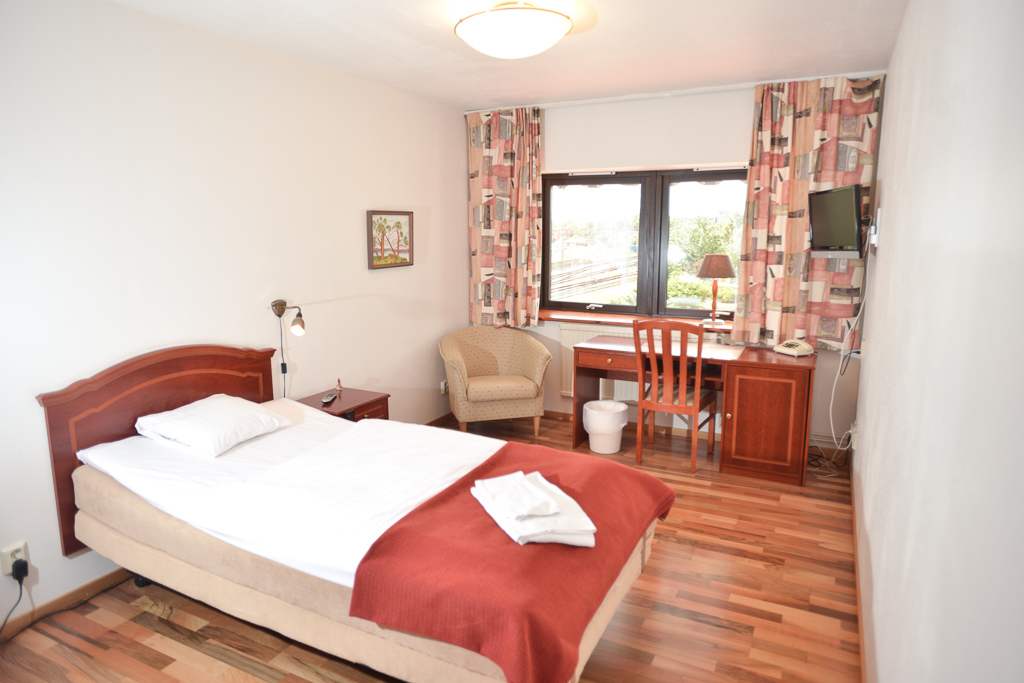 Single room
Single room Private bathroom
    • Single bed
    • Restaurant breakfast included
    • The hotel room can vary in size, our smallest rooms start from 10m2.
Price per night
from 595 SEK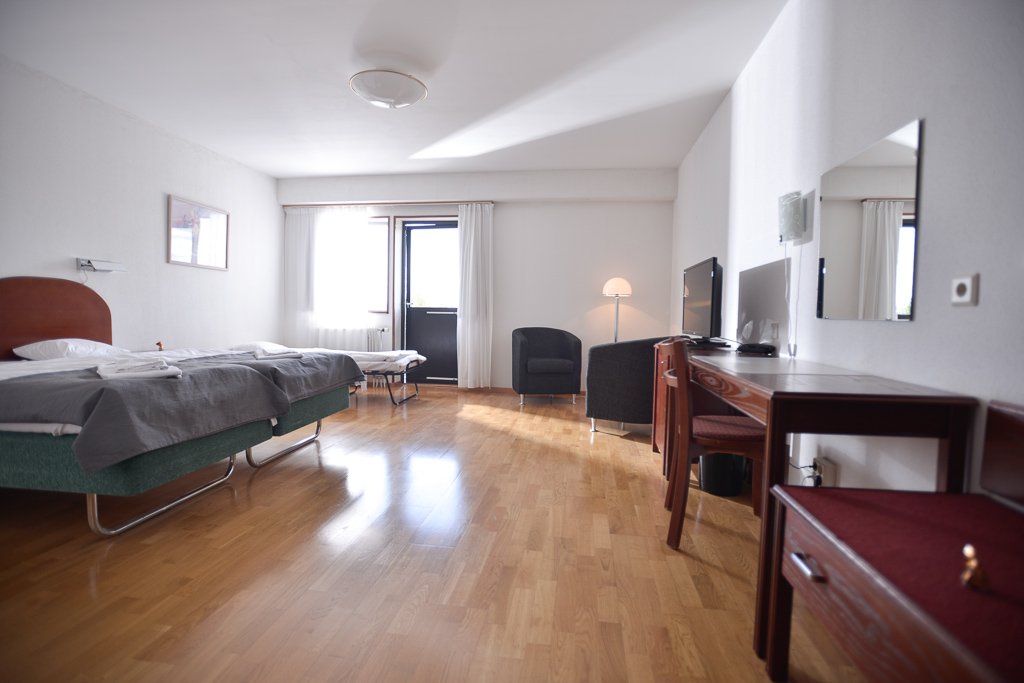 Family room
Family
    • Private bathroom
    • Double bed or Multi bed room + extra bed
    • Restaurant breakfast included
    •The hotel room can vary in size anything but is about: 15-20 m2.
Price per night
from 980 SEK
Amigo
Hotel, RESTAURANT, pub & CONFERENCE

EMMABODA
VISIT Emmaboda AND
THE KINGDOM OF CRYSTAL
We have rooms available!
Do you need extra beds, handicapped accessible rooms or have other specific requirements? Please contact us with your inquiry and booking.
Travelling for work ? we have tailor-made solutions for companies with advantageous business packages and agreements to meet your specific needs.
THE BOOKING FORM
In our booking request form you can fill in your details, dates and needs for an overnight stay.
All our hotel nights includes breakfast.
-> Check-in from 15:00
<- Check out no later than 11:00
We will reply as fast as we can, for faster service you can also call the reception directly.
Reception opening hours: 07:00 - 21:00
+46 (0) 471 - 77 02 00 or +46 (0) 471 - 125 50
Other hours or SMS: 
Free WiFi
The entire property has wireless internet, so whether you are in the hotel room, in our hotel lobby or in the Restaurant, there is Wifi for our visitors and guests
Free Hotel Parking
There are plenty of parking for our guests & visitors. Amigo also has parking for larger vehicles such as trucks, lorries or large buses.

Room, Comfort & Availability
Contact us if you have any specific requirements We try to accommodate most requirements and have rooms that are also handicap accessible.
Exercise
There are some limited gym equipment available for exercise for our hotel guests and visitors.
Clothing Care
Order laundry at the hotel's reception, for a fee.
Swimming Pool
The hotel's pool is currently closed and emptied due to maintenance and repair.
Check in or out
Please notify us of your arrival at reception,
our staff will be happy to assist you at check-in.
Cancellation & Policy
To find out more about our cancellation policy as well as visitor's and accommodation rules please talk to our staff directly.
Hotel Rules
Amigo is a non-smoking environment, this is in accordance with Swedish Law.
Talk to the staff about rules and regulations in regards to pets at the hotel.
All overnight stays include breakfast, free parking in Amigo's parking lot and free wi-fi.
QUESTIONS?
Our staff will be happy
to help you!
Järnvägsgatan 13,
361 30 Emmaboda