HOTEL • RESTAURANT • CONFERENCE
Eat and Sleep well!
Dating back to the 1960s, the hotel has a unique dark wood architecture and white washed walls, you will be transported from Småland's forests with its red cottages and white details to a unique hotel inspired by Southern Europe.
"We know that the Amigo Hotel is special,
it is an experience that you will not find anywhere else in Sweden. "
"We value and welcome all of our guests and visitors."

Amigo in Emmaboda
Hotel, Restaurant, Pub & Conference

Order freshly cooked meals
A la Carte
cooked in the newly renovated kitchen.
Vegetarian, fish, bird or meat dishes.
Amigo has something for everyone!
Breakfast, Lunch & Dinner
The hotel's restaurant serves
breakfast & lunch daily!
You can also pre-book dinner or book groups for conferences, your own events and catering.
Our chef's create tasty and nutritious meals for smaller and larger parties.
Single-, Double-, Family- or Dormitary rooms
Whether you and the family want to stay and explore the Kingdom of Crystal in the Emmaboda area, or if you are here on behalf of a company for work. Amigo has something for all tastes and needs.
Free Wifi. TV in our hotel rooms, with ample storage and wardrobes. Many of our rooms have a desk and some also have a balcony.
All our rooms have their own bathrooom
with shower and toilet facilities!
Work, relax or discover Emmaboda
& the Kingdom of Crystal!
Ask our reception for things to see and do, sightseeing or shopping.
The Amigo Hotel is only
a short distance from the central train station in Emmaboda.
For companies, we can customise packages to meet different needs and requirements with favourable contracts and agreements.
FOOD & BEVERAGE
Restaurant & Service
f Lunch menu from 85 SEK
Pensioner's price: 79 SEK  (10 lunch loyaltycards SEK 750 SEK)
Lunch price: 89 SEK  (10 lunch loyaltycards 870 SEK)
Take-Away: 85 SEK
Soft drinks, light beer and coffee is included
The last day of the week (normally fridays) – a sweet suprise is included for dessert.

Breakfast buffé
A fresh and well-prepared breakfast buffé is served between 07:30 – 10:00.
Full rights – Restaurant & Hotel
Amigo's restaurant & pub offers hot and cold refreshments.
The hotel is fully licensed and can serve alcoholic beverages such as wine, beer & spirits etc.
Pre-book to dine with us for dinner
You can pre-book dinner for the evening.
We can also cater for conferences, events and can provide a wide range of catering offerings and menus.
Ask our staff for more details.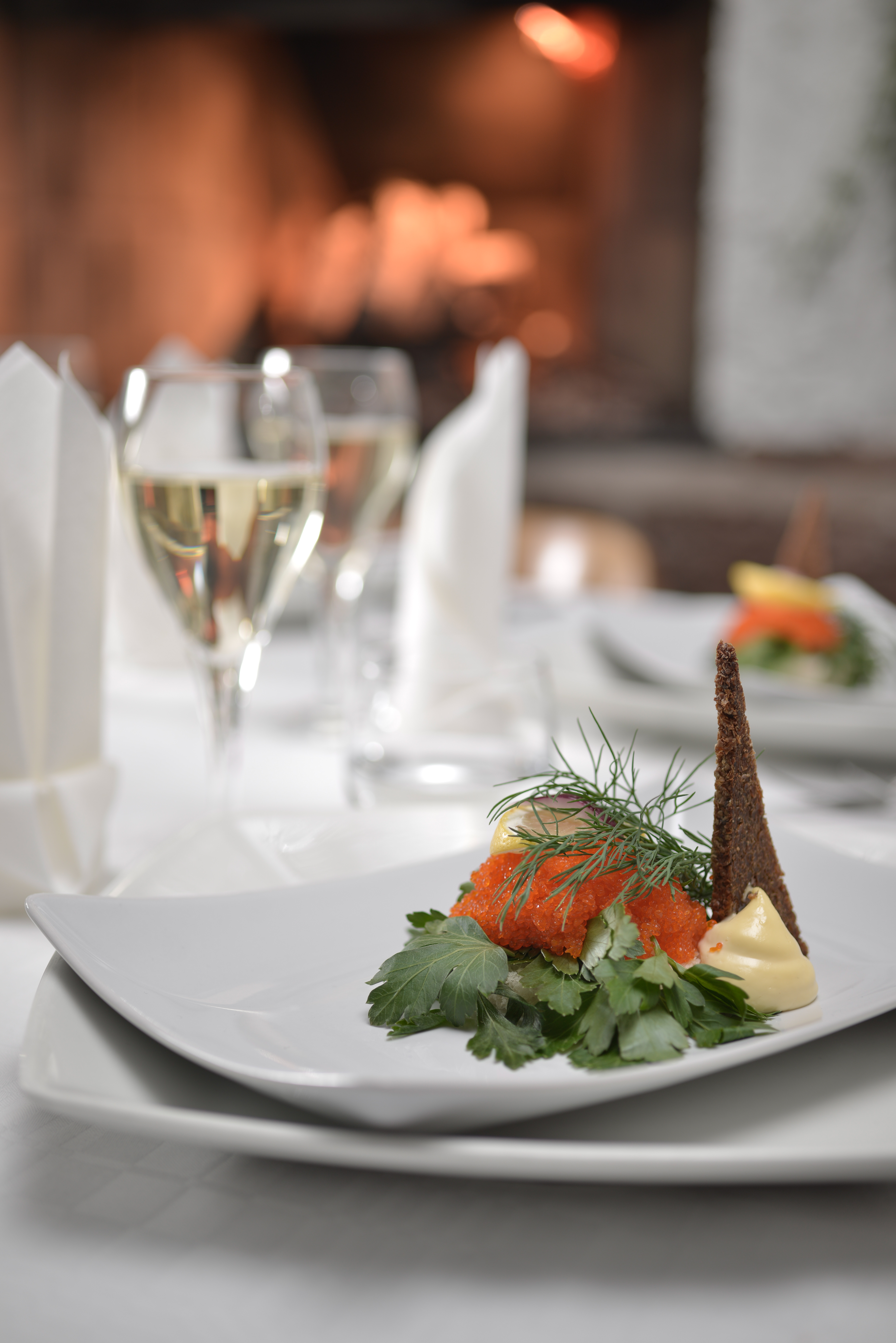 Our weekly lunch menu is only available in Swedish
at the moment, but do ask our staff about food and drink
from the restaurant and pub.
Free WiFi
The entire property has wireless internet, so whether you are in the hotel room, in our hotel lobby or in the Restaurant, there is Wifi for our visitors and guests
Free Hotel Parking
There are plenty of parking for our guests & visitors. Amigo also has parking for larger vehicles such as trucks, lorries or large buses.
Room, Comfort & Availability
Contact us if you have any specific requirements We try to accommodate most requirements and have rooms that are also handicap accessible.
Exercise
There are some limited gym equipment for available for exercise for our hotel guests and visitors.
Clothing Care
Order laundry at the hotel's reception, for a fee.
Swimming Pool
The hotel's pool is currently closed and emptied due to maintenance and repair.
Check in or out
Please notify us of your arrival at reception,
our staff will be happy to assist you at check-in.
Cancellation & policy
To find out more about our cancellation policy as well as visitor's and accommodation rules please talk to our staff directly.
Hotel rules
Amigo is a non-smoking enviroment, this is in accordance with Swedish Law.
Talk to the staff about rules and regulations in regards to pets at the hotel.
All overnight stays include breakfast, free parking in Amigo's parking lot and free wi-fi.
QUESTIONS?
Our staff will be happy
to help you!
VISIT Emmaboda AND
THE KINGDOM OF CRYSTAL
We have rooms available!
Do you need extra beds, handicapped accessible rooms or have other specific requirements? Please contact us with your inquiry and booking.
Travelling for work ? we have tailor-made solutions for companies with advantageous business packages and agreements to meet your specific needs.
THE BOOKING FORM
In our booking request form you can fill in your details, dates and needs for an overnight stay.
All our hotel nights includes breakfast.
-> Check-in from 15:00
<- Check out no later than 11:00
We will reply as fast as we can, for faster service you can also call the reception directly.
Reception opening hours: 07:00 - 21:00
+46 (0) 471 - 77 02 00 or +46 (0) 471 - 125 50
Other hours or SMS: 
Järnvägsgatan 13,
361 30 Emmaboda